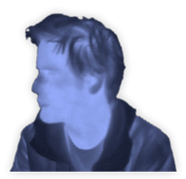 New Zealand
Microsoft
Senior Firmware Engineer
Hello! I am an embedded systems engineer and enthusiast, and on this site you will find a collection of my personal projects and other assorted knowledge.
Content here is not sponsored or associated with my employer in any way, and usually released under an open-source license on my Github .
I have a decade of experience in the embedded systems and consumer products space, covering a wide range of areas:
PCB Design
Microcontrollers (PIC, AVR, ARM, ESP32, and other more niche MCUs…)
SoCs (ARM, Intel)
Firmware development (Including HALs, RTOS, Drivers, Graphics, Control Loops)
Windows application development (C#, WPF, UWP, Modern WinUI3)
Scripting and Automation (PowerShell, Python)
Linux administration (Ansible, Debian)
Feel free to reach out to me about my projects, though my responses may be delayed as work keeps me busy!
---
2022
Microsoft
Senior Firmware Engineer
Debugging and improving Microsoft Surface devices
2017
Microsoft
Firmware Engineer
Debugging and improving Microsoft Surface devices
2016
Microsoft
Software Engineer
Windows Quality
2015
ARANZ Medical
Advanced Development
Development of prototype medical hardware